Ant Control Halstead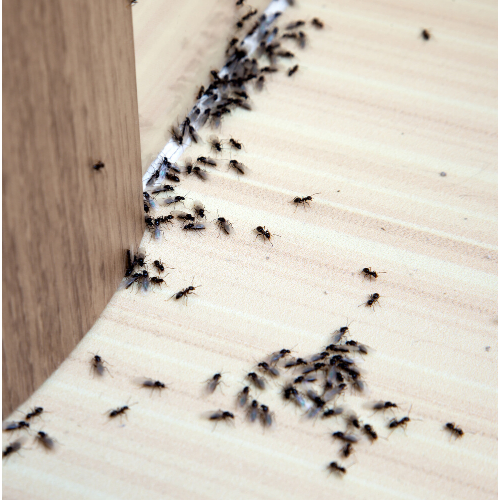 ★★★★★

based on

2

reviews.
Overall rating:
Essex Pest Solutions are a 5* Ant control Service covering all Halstead areas. If you have a problem with Ants we have the experience to solve your problem fast. We can provide Pest control to all Private Homes, Retail Premises, Restaurants, Hotels and Guest Houses
Ants can be a real nuisance this time of year and require a professional treatment process to get rid of them effectively with a professional technician and safe chemicals. We offer effective Ant nest treatments throughout Halstead. We have a host of 5* Reviews from our customers and are always available for a fast response to any Ant emergency
Please request a quote here or contact us on 01245 830842

Information about Ants
 Ants are very social insects and are related to wasps and bees. This happened some 130 million years ago when they lost their wings. There are more than 22,000 Species of ants.
They can be identified by their antennae; Ants form colonies that can range in size from a few dozen to millions. Ants are organised in these colonies with workers and soldiers who all work together to form a very successful entity working for the Queen and to support the colony.
Ants have colonized almost every land mass in the world and can adapt very quickly to varying climates. They have the ability to quickly tap into resources and to defend themselves against predators
However, their ability to exploit resources brings ants into conflict with humans, as they can damage crops and invade buildings.
Please request a quote here or contact us on 07496 628626